A Walk Through the Jigsaw Puzzle Game
Ready?
The Walk Through BrainsBreaker ends here but... this is just the beginning! You can start right now to enjoy the BrainsBreaker. Download it here and install the evaluation program and experience it without compromise from the comfort of your home at any time (no need to stay online to play). Or install it on a laptop and keep it with you, there are many good times and places to do a puzzle, and you can use your photos to create a puzzle instantly!
Here are a lot of wonderful puzzles extra to download online.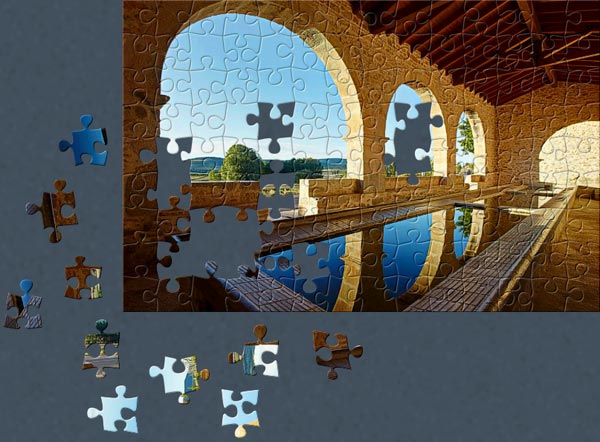 Previous Page